White Papers and Other Useful Information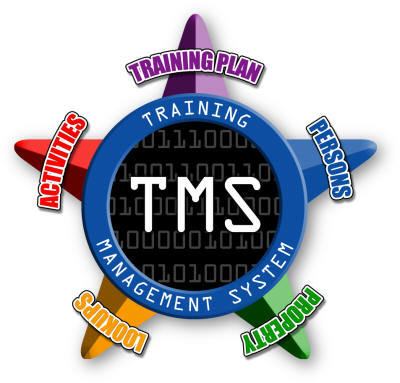 These files provide additional information about the TMS Millennium program, answers to frequently-asked questions, "tips and tricks" for special or unusual ways to use TMS, and other information we feel will help Training Managers "work smarter--not harder" with TMS. Most of these files are in Adobe Acrobat PDF format. If you need to obtain the latest free Adobe Reader, you can find it here.
How to Disable "OpLocks" to Prevent TMS Database Corruption (Revised 1/2/19)
How to prevent TMS database corruption caused by Opportunistic Locking ("OpLocks") on servers running Windows Server.
Moving TMS to a New PC (Revised 10/1/11)
This explains the steps for moving the Single-User TMS installation to a new PC.
Moving TMS to a New Server (Revised 1/2/19)
This explains the steps for moving the server component of a TMS Multi-User implementation to a new location.
Printing TMS Reports From Windows 7 (Revised 3/11/11)
A workaround that lets you print older TMS reports that use the Crystal Reports runtime engine. Please use this workaround while the affected reports are being revised. (New reports using the XFRX engine are not affected by this issue and print normally in WIndows 7.)


NOTE: With the release of TMS Version 2.1.109 (10/17/11) this work-around is no longer needed.

TMS Millennium Quick Tour (Revised 10/18/11)
A step-by-step tutorial using TMS Millennium to perform typical data entry tasks.
Right-click link and choose "Save Target as..." to save this file to disk
POST Mandates (Revised 10/25/11)
A series of whitepapers covering topics dealing with using TMS Millennium to track POST training and using the TMS Training Plan to ensure compliance with POST CPT and PSP mandates. Includes information that will be useful for non-POST users as well.
Right-click link and choose "Save Target as..." to save this file to disk.
TMS Reporting Guide (Revised 1/16/12) Written by TMS instructor Dave Osuna, this guide provides instructions and examples for creating common TMS reports.
TMS Report Samples (Revised 10/3/06)
Examples of reports created by TMS Millennium. While we could never show the thousands of reports possible by setting various combinations of report options, this document will help provide a sample of what can be accomplished with TMS reports.
Right-click link and choose "Save Target as..." to save this file to disk.
Designing the TMS Training Plan (Revised 4/6/05) White paper on designing your training plan with the Lowest Common Denominator (LCD) method.
Hosting TMS Training - Information on hosting a TMS training class at your agency. Requirements for facilities, hardware, etc.