Where the heck is Horse Creek?
This page was created when this became the most-asked question we've received since our move to Northern California.
In July of 2001 Chuck took his retirement from the Montebello Police Department to devote his full time to the development of the TMS Training Management System and the support of the rapidly growing family of TMS users. Training Innovations moved to its new headquarters in Siskiyou County in Northern California. We are now located on 20 acres surrounded by the Klamath National Forest with the Klamath River on the north.
The "Horse Creek" mailing address is necessitated by the requirements of rural mail delivery along the Klamath River, which requires that we use the nearest post office up-river from our actual address. Physically, we are located between the towns of Hamburg (pop. 80) and Seiad Valley (pop. 350) on State Route 96, otherwise known ad the Klamath River Highway. We are about 50 miles from Yreka and Interstate 5 in the middle of the state, and about 150 miles from Eureka and Highway 101 on the coast.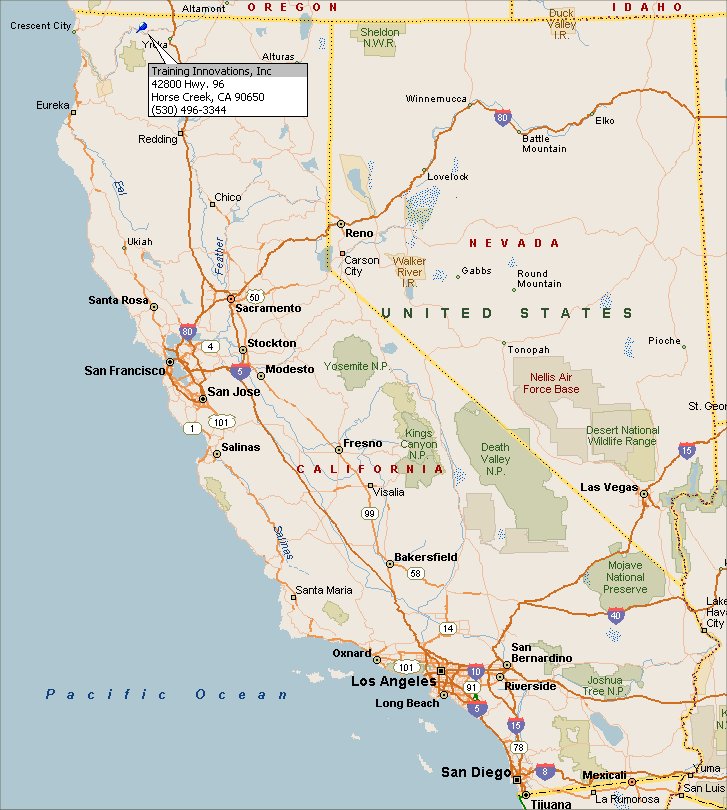 It took awhile to get moved in, particularly since the nearest computer superstore is in another state, but we're up and running now. We are confident that this move will allow us to provide the level of development and service that out TMS users deserve. While we do take some time to breathe the clean air and enjoy the beautiful scenery, we are moving full-speed toward the release of TMS Millennium in the near future.
Summer in the Forest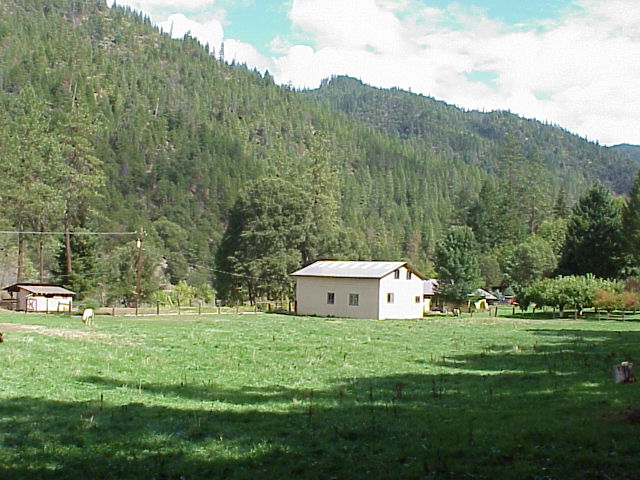 There really are four seasons...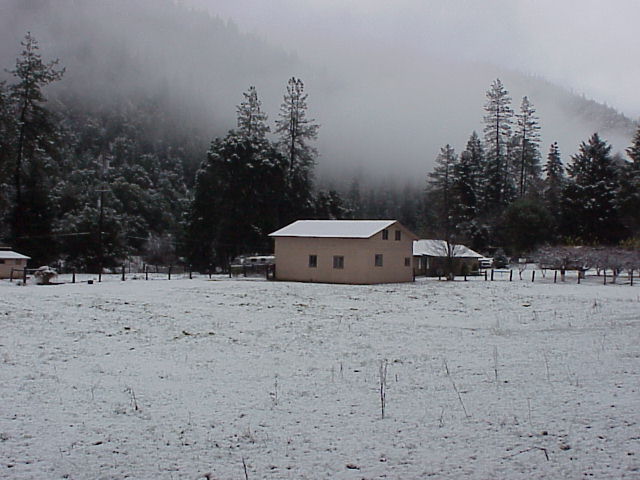 and sometimes, it gets a little damp!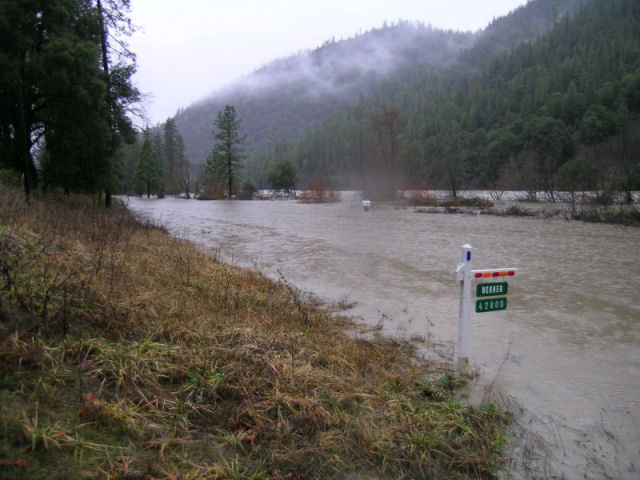 Hint: There's a State Highway somewhere under that water! (Note the mail box in the center of the picture)